HEY YA'LL! well my bud works at F.Y.E (for your entertainment) and they just got Sailor Moon shirts today!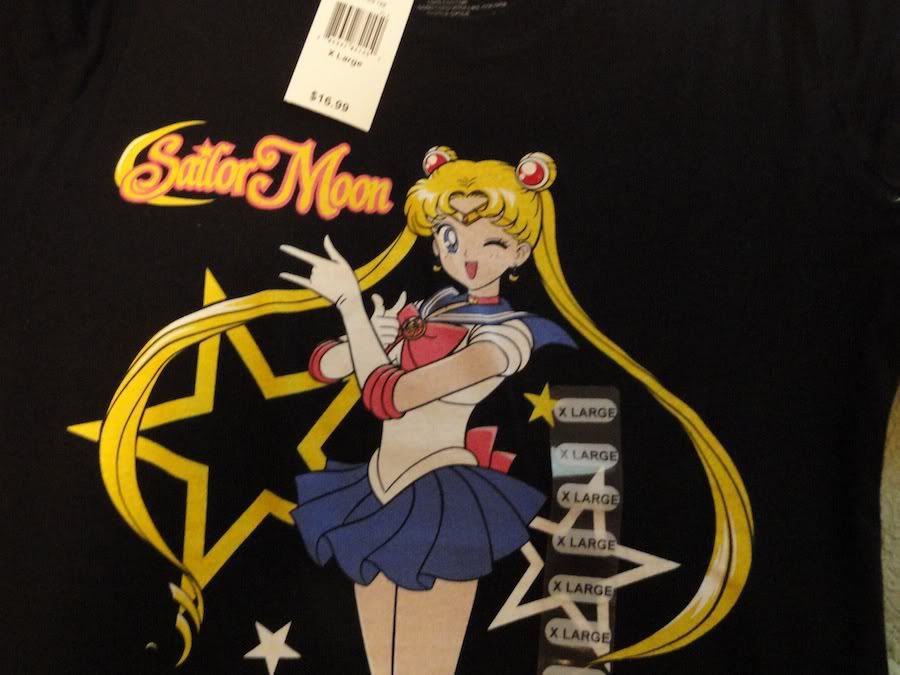 I took a few pics for you guys, but they are junior sized... I bought XL and I'm about a women's 10-12... anywho, they are $16.99 and shirts are buy 1 get 1 half off! so i got both shirts for like $27!! FYE is owned by Transworld entertainment, so they will probably show up at Suncoast, and some of their other stores. The first one is black, the second shirt is grey.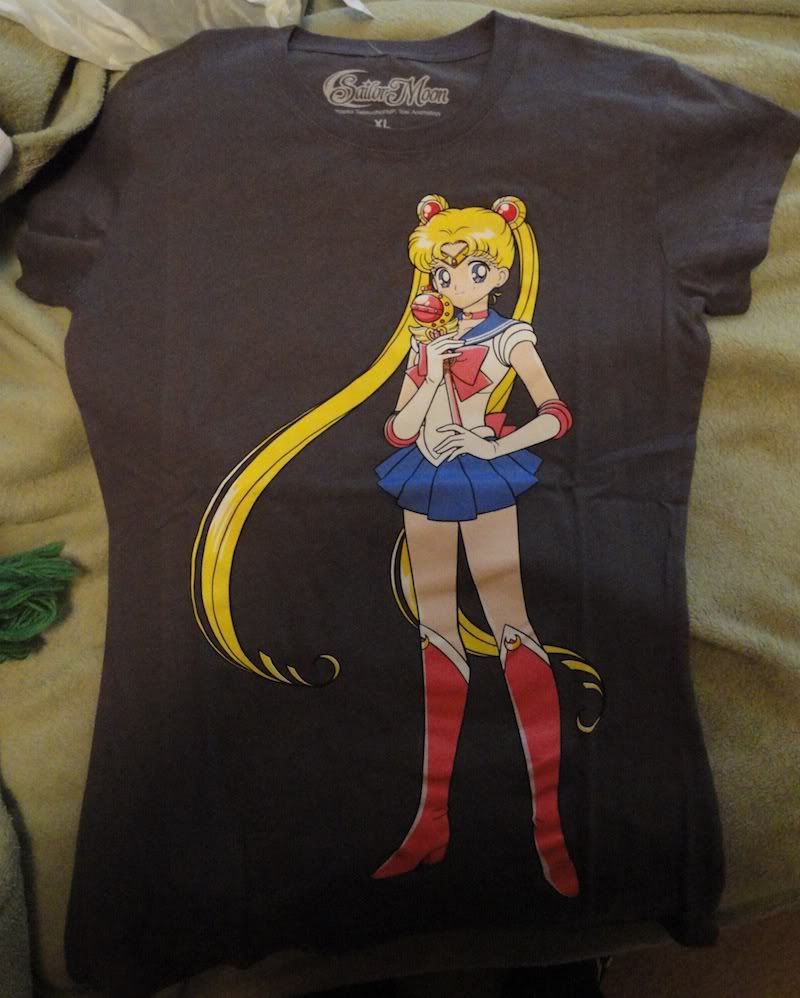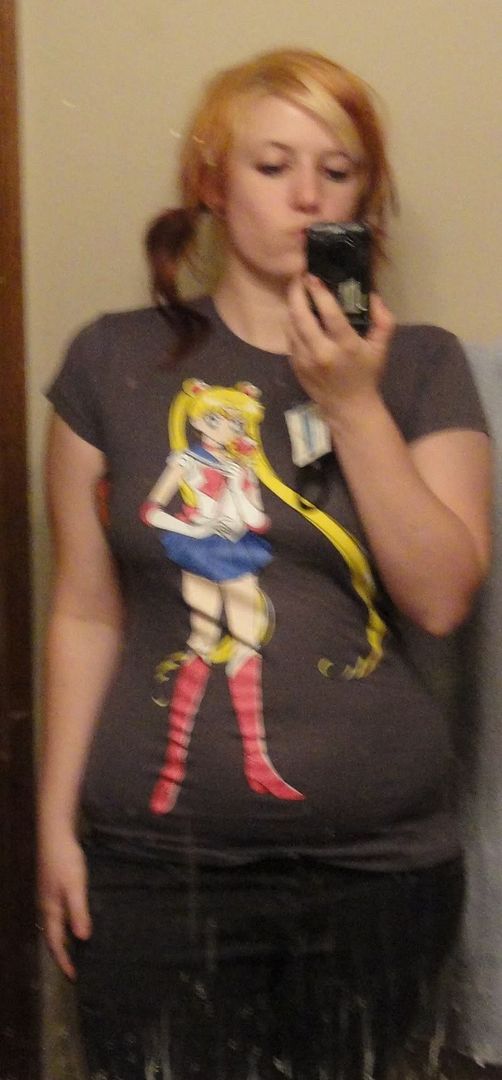 ugh sorry for my irty mirror pics... XD
anyways, if you wanna see more pics or higher res go here: http://s1114.photobucket.com/albums/k524/honeyheavenlyetsy/Sailor%20Moon%20Stuff-LJ/

Yay for more SM stuff!